SCOTT WELSH
GENERAL MANAGER
As an industry professional for over 30 years, Scott has held multiple roles in all sectors of the industry including high end resorts, municipalities, and private clubs. As an active PGA member for 27 years, Scott made the transition from golf to the management side in 1997. After 13 years in Southern California that included time at Torrey Pines and LaCosta Resort and Spa he made the move to Kansas to be closer to family. In 2001 he started SW Sports; a management company that was hired to operate Hesston Golf Course (KS) which he did for 10 years. He was the General Manager at Crestview Country Club (KS) before making the move to Terradyne.
Scott grew up in both Arkansas and Colorado and considers both to be home. If he's not working, there's a good chance he's enjoying time with his family and watching sports. He has two boys Emerson (21) and Palmer (17). 
BRIAN WARD
HEAD GOLF PROFESSIONAL
Brian was born and raised in Stillwater, Oklahoma. He played collegiate golf for Division II Northeastern State University in Tahlequah, Oklahoma.  Upon completion of his bachelor's degree in Business Administration, he moved to Wichita to begin his career as a golf professional.
Brian was an assistant golf professional at Wichita Country Club from 2006-2013.  He earned his PGA Class A membership in 2010.  In 2013 he took over the Head Golf Professional role at Brookridge Golf and Fitness in Overland Park, Kansas.  In 2015 he returned to Wichita and took over the Director of Golf role at Crestview Country Club.  Throughout his career, Brian has been actively involved in the PGA South Central Section including, serving on the awards committee, serving as Kansas Chapter President, and serving on the section board.
Brian and, his wife, Christina were married in 2011.  They have a daughter, Rebecca, who was born in 2017. 
GARRYL DARKIS
ASSISTANT GOLF PROFESSIONAL
Garryl Darkis grew up in Parsons, Kansas, where he played 4 years of high school golf. After high school, he continued his career at Independence Community College. In his second year there, he aided his team in winning Regionals which earned them a trip to Scottsboro, AL for the KJCCC National Championship. Garryl first entered into the golf business working at Arthur B. Sim Golf Course in Wichita, Kansas where he was involved in the Jr. Golf program during the summers. Garryl plans on pursuing a Class A PGA Membership. 
CONNOR MICKENS
ASSISTANT GOLF PROFESSIONAL
Connor is originally from Meriden, Kansas, and earned a Bachelor's degree in Business Administration while playing golf for Bethel College in North Newton. He also received a minor in Sports Management and a Coaching Certificate in his time at Bethel. A devoted Kansas State Wildcat fan; Connor lists working out, playing golf with family and friends, and watching sports as hobbies. Connor is responsible for assistant professional duties in the golf shop such as tournament administration, giving lessons, and merchandising.
PARKER WILSON
ASSISTANT GOLF PROFESSIONAL
Parker grew up in Benton, Arkansas, where he started playing golf at a young age and played all the way through high school. Among his accomplishments are a top ten in the Arkansas State Junior Matchplay, a win at the Walter Hopper Junior PGA South Central Sectional Championship as well as a top ten finish in the Hot Springs Village ASGA Men's Stroke play. He was also a three-time letterman for Benton High School as well as a Co-Captain and received all conference honors his senior year as well. Parker attended and played golf at Lyon College a NAIA school in Batesville, Arkansas where he played for one season carding one top 10 finish as well as one top 20 finish in 3 starts for the team. Parker has been in the golf industry since he was 15 years old working his way up from cart staff at Longhills Golf Course in Benton to a management position at Pleasant Valley Country Club in Little Rock as the outdoor services manager. From there he went on to be an assistant golf professional at LaFortune Park Golf Course in Tulsa, Oklahoma and now Terradyne Country Club.
Patrick Bean
COURSE SUPERINTENDENT
Patrick has multiple years of experience at high end clubs including Colbert Hills (KS), and most recently Sand Valley Golf Resort in Wisconsin. He earned his Bachelor of Science degree in Agronomy from Kansas State as well as an associate degree in Golf Complex Operations and General Management from the Golf Academy of America in Orlando Florida. Patrick grew up in Osage City, Kansas. His knowledge of Kansas turf and weather will be of upmost importance in maintaining and growing our reputation as a top club in the area!
diRECTOR OF MEMBERSHIP AND OPERATIONS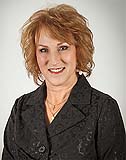 Leah attended Andover schools and studied business at Wichita State University and Baker University.  She has worked in banking, and commercial photography, but for over 30 years she worked in the retail clothing industry. With many years of experience in management, buying and sales, she is very excited to begin a new career in the golf and private country club industry, with a husband who is an avid golfer, she is quite familiar with the game.  Leah feels blessed to have built many wonderful friendships with her clients over the years and now she can continue to cultivate some of those as members of Terradyne!  She met her husband Rob while playing softball together, and the two have been married 32 years. They have two grown children, a daughter Lauren and a son Zach.  In her leisure time, Leah likes to explore places rich with history, antique shops, is an avid reader, and likes to bake, and work in the garden.  But most of all, she loves to spend time with her family. 
HANNAH NUZUM
EVENTS COORDINATOR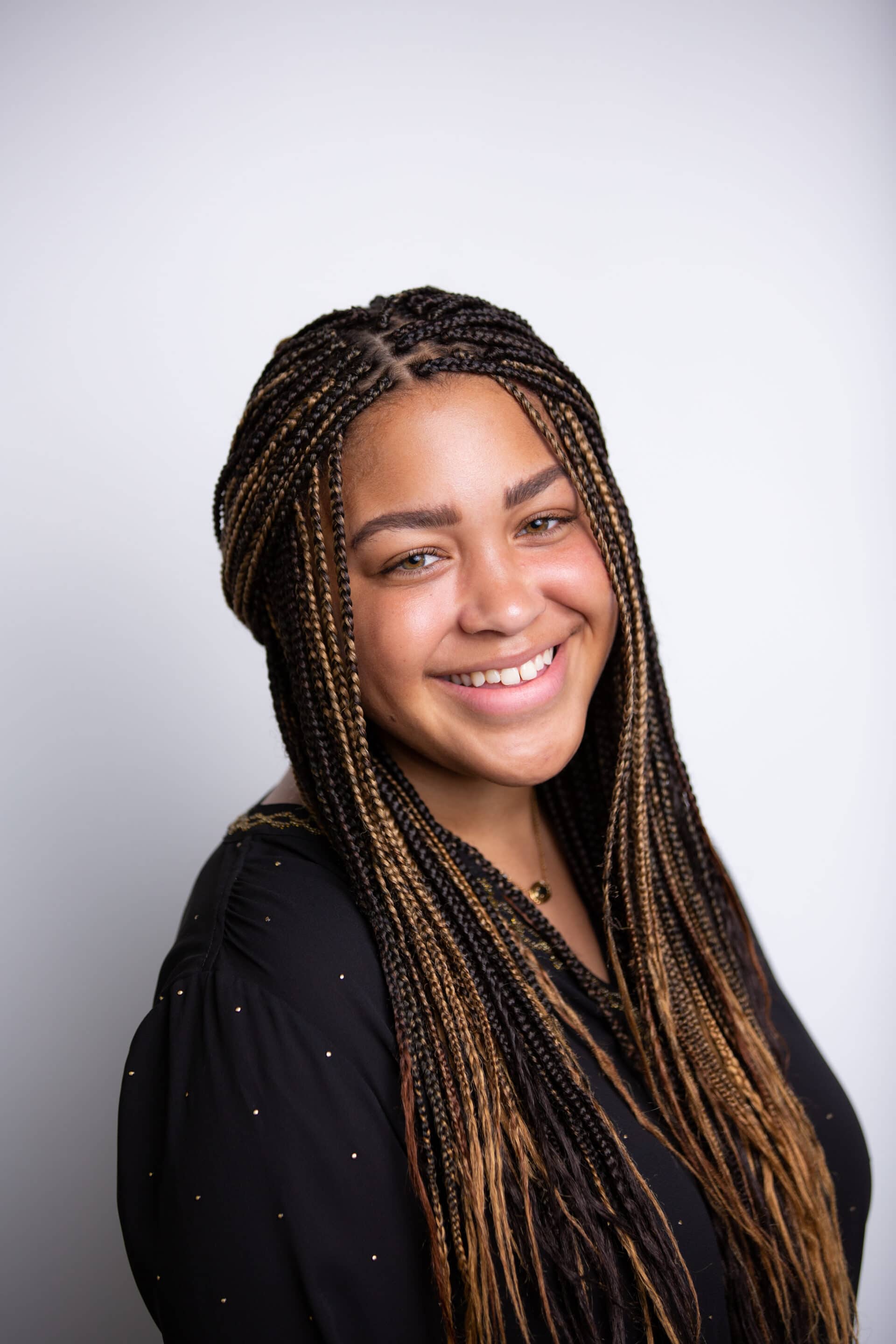 Hannah is from the small town of Douglass, KS. She has always loved shopping and being creative and when she graduated high school, she moved to Kansas City to go to school for Fashion Merchandising. While living in Kansas City she worked for two boutiques and managed their social media platforms, pop-up events, and visual displays. After 3.5 years in Kansas City, Hannah moved back home to the Wichita area and continued working in retail and then switched paths to social media management. Hannah's parents still live in Douglass, KS on their 40-acre farm. She has one older brother that served in the military and one younger brother who is recently married. Hannah is an avid Kansas City Chiefs fan and loves a good Sunday football game. Spending time with her dog Cash, a half corgi, half Australian shepherd is one of her favorite things. In her free time, you will find her at the gym, shopping for new clothes, or doing her latest DIY project.
ERIN MCRAE
FOOD AND BEVERAGE MANAGER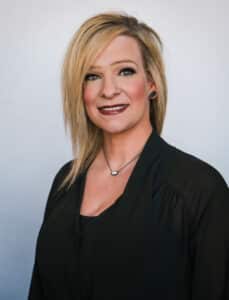 Erin McRae grew up in Andover, Kansas where she graduated from Andover High School. She studied Business Administration at Wichita State University. Erin worked at Redrock Canyon Grill for 13 years and has helped open multiple restaurants. She was the proprietor at Greystone Steak and Seafood and transitioned to Director of Operations for A&M Management. She worked for A&M Management for 5 years before joining us at Terradyne In her free time, she likes to attend concerts, watch the Kansas City Chiefs, drink wine, and hang out with her daughter. She lives in Andover with her daughter, Emrie, and 3 dogs.
316-425-1999